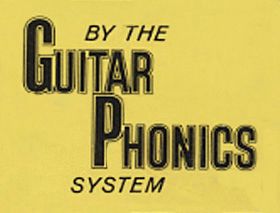 CONTACT ME !







Have a comment? Contact me!

Have a question? Contact me!
I welcome your questions and comments about this web site.......
NOTE: Don't worry! Your e-mail address will
never
be displayed,
sold, or published on this site.
Your comments or questions (never your e-mail address) may be
published on this site at my discretion, unless you specifically indicate
otherwise. Your
privacy
is highly respected here!
_____________________________
Ask me your questions about the Guitar Phonics moment in history.
See what questions others have asked and read all of my answers.
Guitar Phonics -
submit your questions

Guitar Phonics -
read my answers

___________________________________
If you have owned or learned to play guitar with the Guitar Phonics
albums, join the Guitar Phonics alumni. We welcome your kind words!
Guitar Phonics - submit accolades

Guitar Phonics - read all testimonies





THE FIRST.........THE BEST..........NEVER DUPLICATED........HISTORIC
[ home ]
______________________________END_______________________________